Here's What You'll Get
At a bare minimum, our code snippets will provide you with.

Responsive Layouts
Powerful Layouts with Responsive functionality that can adapt to any screen size.

Teachable Expert
As part of the Teachable Expert's programme, you know you're in good hands with me.
About Purple Hippo
A Quick History of Purple Hippo Teachable Academy.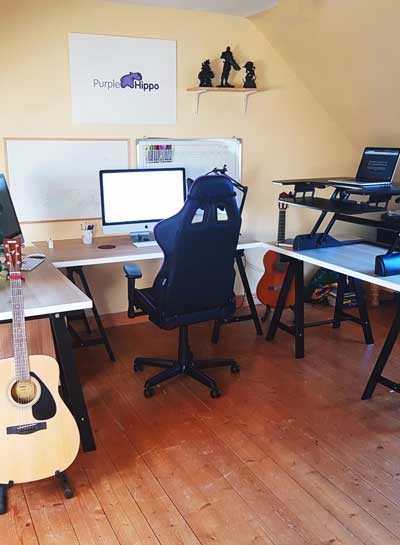 Purple Hippo Teachable Academy is the culmination of a four-year journey in and around the Teachable environment.
In 2014, I came across Fedora (its name back then) and decided to try my hand at online course creation. I started and stopped, tried this (WordPress guides) and that then eventually pushed out a 'how to' guide on the Teachable platform.
I continued to work at my full-time job, I had two kids and through all of it, never really put my whole heart into the online course business.
At some point during these four years, I started to work directly with Teachable in their Ambassador program. I, along with three other ambassadors would help Professional and High Volume plan members to understand how to make the most of their subscription.
In September 2017, I took six months off from my full-time employment to focus all my energy on the web development business I'd started. In March 2018, I left full-time work to focus entirely on my business.
Today, I'm a highly sought after web developer and recognised Teachable Expert that specialises and understands the Teachable platform. Teachable themselves asked me to develop their Academy - you can go see the result yourself at academy.teachable.com.